Rebecca Mitchell
Partner, Licensed Real Estate Agent
Rebecca Mitchell
Partner, Licensed Real Estate Agent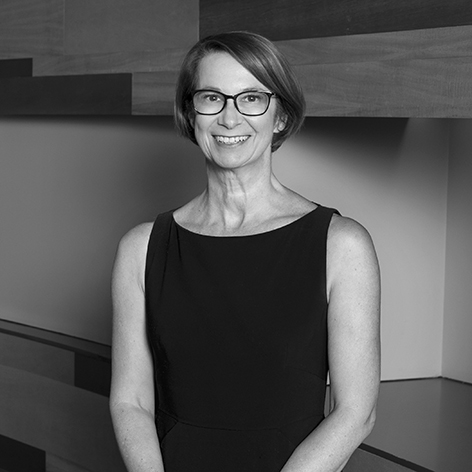 Having lived in Lane Cove for more than 30 years, successful sales agent Rebecca Mitchell is extremely passionate about the area she lives and works in. She knows the marketplace intimately and loves the Lane Cove community, the people and the lifestyle, making her a valuable addition to the Stone Real Estate team.
Inherently hardworking and dedicated to what she does, Rebecca consistently goes above and beyond the call of duty to assist her clients in one of their most significant financial and emotional decisions.
She believes extremely strongly in the Stone brand and what it has to offer both clients and agents, from outstanding technology and systems to the high degree of support from management. She is proud to be working for a market-leading company and a pioneer in real estate where she can thrive and provide her clients with the best possible service.
Available on +61 412 257 625 or rebeccamitchell@stonerealestate.com.au
Testimonials
I recently purchased a property for a client of mine through Rebecca Mitchell at Stone. Rebecca was a pleasure to deal with, a very open communicator and made what can sometimes be a very difficult process a straightforward one. Rebecca has an in-depth knowledge of the Lane Cove market and this comes across in spades. Being a professional buyer's agent I see all kinds of sales agents across the Sydney marketplace and have no doubt Rebecca is at the top of her game here. I certainly wouldn't hesitate to recommend Rebecca to any of my clients considering in and rounder area.
Having never sold a house before it was so nice to have Rebecca guide us through the process. My wife and I were pretty stressed and I'm very grateful we had Rebecca to lean on and to reassure us that everything was ok and under control. We have had an excellent outcome, house sold before auction and we are moving on to early retirement. Thank you Rebecca.
Rebecca had recently helped me buy my first property and I could not be happier that I had such a helpful and friendly agent to work with. Her open communication and honesty allowed me to trust her and feel confident in the whole process. From the first point of communication, she came across very energetic and authentic, as she really listened to my wants and needs. I would definitely recommend Rebecca to assist in buying/selling property, without hesitation.
Rebecca was personable, enthusiastic, committed and professional. She demonstrated her knowledge of the local market and provided a steady flow of information with regular reports and updates. I would recommend Rebecca to friends and family.
After spending 20 years in our big family home my wife and I recently made the decision to down size. We contacted Rebecca Mitchell at Stone Real Estate due to her strong reputation in the Lane Cove area. To say we are glad we reached out to Rebecca is the mother of all understatements. It was the best decision we could have ever made!
The team at Stone's are professional, diligent and friendly. At the helm is Rebecca and her wingman Josie, together they ensure the very best in service and go that extra mile to for both Vendor and Purchaser. I highly recommend Stone Real Estate for their exemplary service, I have no hesitation in saying, they are the Number 1 Real Estate Agency in Lane Cove. : )
I'm generally not one to write reviews, but I was so impressed with Rebecca, I had to make a comment! Before I listed my property, I looked at two other agents, but knew from the moment we spoke, that I was going to use Rebecca. Her enthusiasm shone through like no other agent, and there was an honesty about her which is quite rare with others!
It was an exciting and enjoyable experience working with Rebecca and the rest of Stone team throughout the process. Rebecca has demonstrated a very high level of efficiency and integrity throughout the process. She has always communicated her message very clearly and answer to my inquiries patiently and responsively.
The most fabulous outcome with the most fabulous Realestate Agent. Thank you so much Rebecca Mitchell, for all your knowledge, advice and selling me the most perfect place for my kids and myself.
We were delighted with the way that Rebecca Mitchell handled the sale of our property. She was open, honest and friendly whilst maintaining a professional approach. Rebecca brought a huge amount of energy and enthusiasm to the campaign. We would not hesitate in recommending her to people looking for a local agent in Lane Cove.